In the spring of 2022 Drive Hockey was invited to be part of the Future of Sport Lab's Incubator, supporting the market readiness and growth of the most innovative sports tech start-ups. This program concluded at the end of last September with live presentations to a select industry audience in Toronto. The Drive team flew out to present and also used the time there to meet with potential partners and teams interested in using the Drive Hockey Tracking System.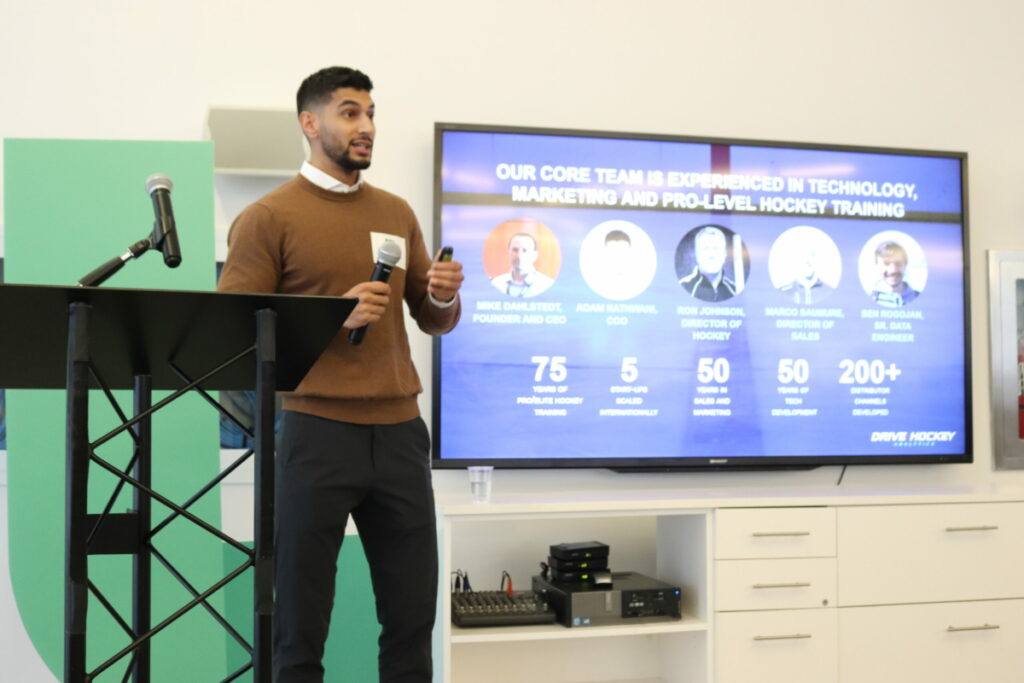 We were blown away by the incredible interest in sports tech and hockey analytics specifically. As the program was largely virtual, it was awesome to meet the rest of the FSL team and our incubator cohort in person. A highlight was meeting with Cheri Bradish, FSL Managing Director, who is very connected in the sports industry, was very keen to help us grow.
On a whole, all the presentations were impressive. Of special note was Innerlogic, which focuses on analysing and improving culture in organizations. Our COO, Adam Nathwani, gave a very well received presentation. The feedback further validated our business model and technology. Overall, this program has helped Drive connect to many new advisors, contacts, experts, pilots, partner opportunities, and potential customers in the sports tech industry, including getting on the radar of Maple Leaf Sport and Entertainment, owners of the Toronto Maple Leafs and Marlies.