NHL Level Sensor Technology for Testing, Evaluation & Training
Made Affordable for Amateur Hockey
As seen in:
Sensor-Based Hockey Analytics
Drive Hockey's revolutionary sensor-based system delivers advanced hockey analytics and game IQ automatically. We make NHL level player & puck tracking technology affordable for amateur hockey.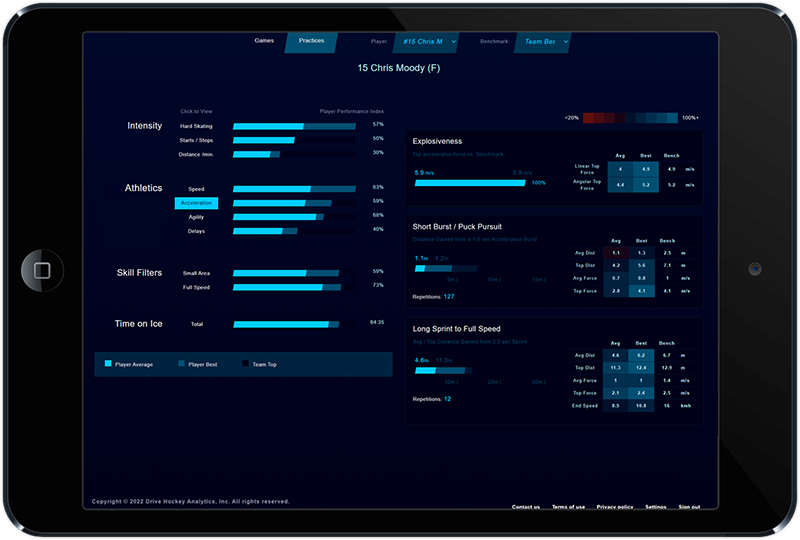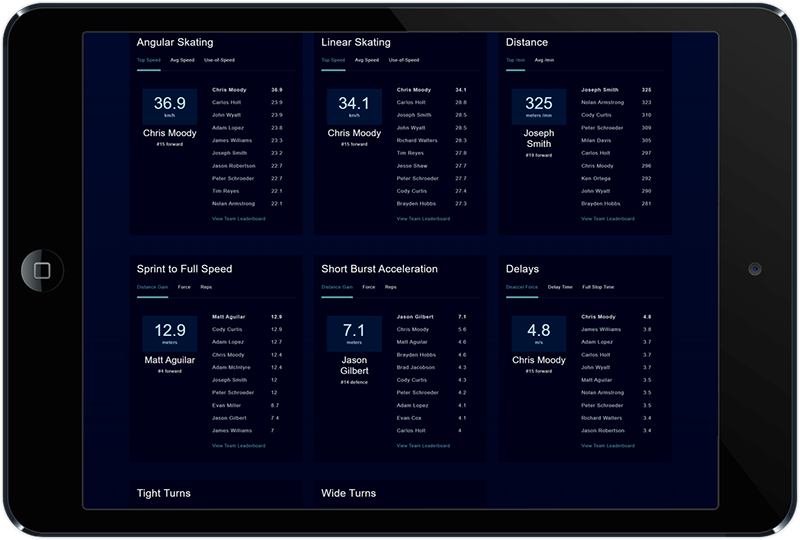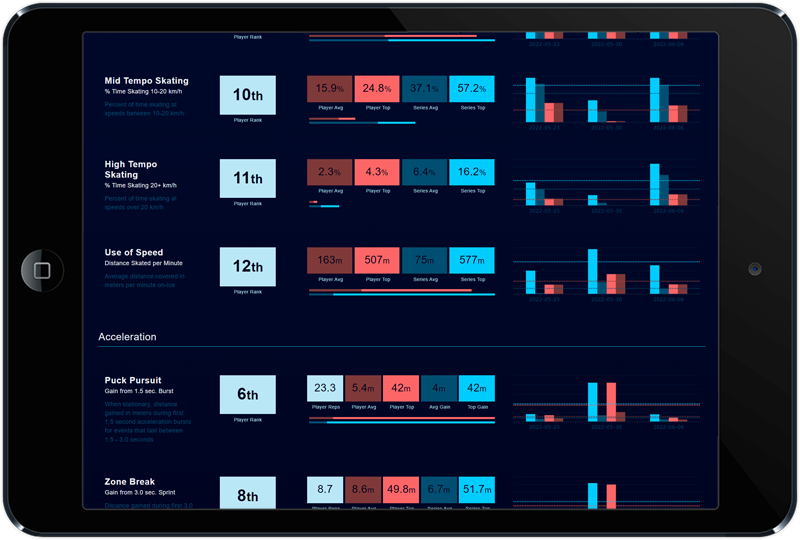 Hockey Tracking & Player Skill Analytics Service in your Arena!
Advanced skill based hockey analytics made simple and affordable for amateur hockey, contact us for availability and local service rates
Being a pioneer of on ice performance testing, first with Excel Hockey in 1996 and later with Next Testing in 2005, Drive Hockey has taken on ice performance and data tracking to another level that will unquestionably launch a new era of analytics.
PLAYER TRACKING IN YOUTH HOCKEY? THE FUTURE IS NOW!
With sensor technology that maps every split-second of action in hockey games, a Vancouver-based tech company could change the way people evaluate players at the developmental level.
My guess is every major junior team in Canada will have this tech sooner than later. And I'm guessing the advantage will go to those getting it sooner!
Test & Benchmark Hockey Skills in Practice or Game Environments
Sensors are placed around the outside of the rink 15 min. before the event being tracked, and players wear a sensor on their shoulder pads making it easy to track practices or games. Get deep skills combine like data from every practice or game tracked, providing players and coaches the insights they need to develop a better game, and see progress over time.
Streamline Evaluation Camps & Enhance Skill Development Programs
Modernize evaluations using performance data captured from every player during all times on the ice. Our system AI identifies over 20 individual skills performed and provides player rankings from both practices or game situations. Each identified skill is further broken down and benchmarked for each player, helping them identify their athletic strengths exactly where they can improve. Track development progress throughout the season on a team or player basis.
Online Report Access for Teams and Individual Players / Parents
We capture over 3,000 data points per second on positioning, movement and speed using small player tracking sensors. Our intelligent sports AI platform identifies skills within the data, such as puck pursuit bursts, full speed sprints, tight turns, wide turns, agility and many more. Players can access broken down skills benchmarked against top performers, seeing exactly what they can do to improve.
Share your Player Analytics Profile with Trainers, Scouts & Recruiters!
Media Coverage
The Future is Now….
Drive Hockey Labs
We're developing next generation hockey analytics technology and making it accessible and affordable for amateur players & teams

DHA Labs: Trackable Stick & Puck
Drive Hockey's R&D team has been working on next generation analytics using a trackable stick tag and puck to produce better skill assessments and analyze player IQ.
Subscribe to our company newsletter for latest updates!