If You Can Measure it, You Can Improve it!
Tracking services include team level access for the entire season, and individual player / parent access free for a limited time.
Player Skill Analytics
Using NHL Level Sensor Technology
Affordable per player pricing for all-inclusive service, including team, event and player level report access
Team Admin users can see the team as a whole and each individual player analytic reports
Team Login Reports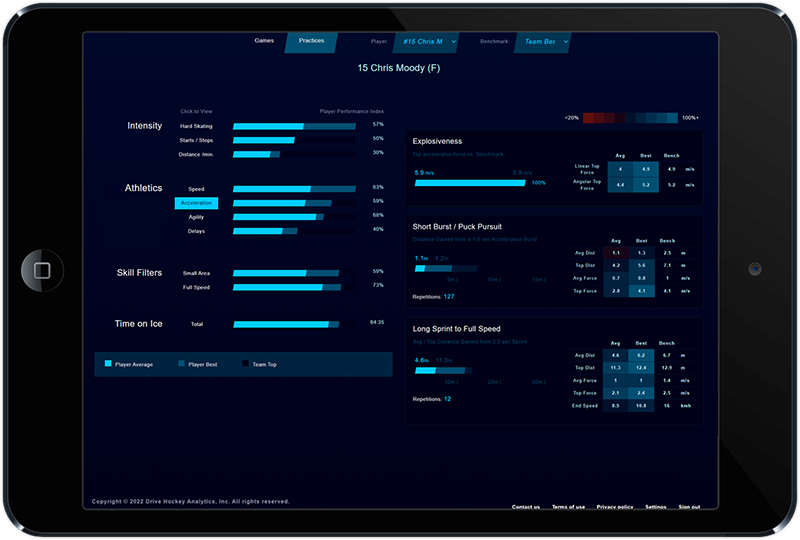 Skill Breakdown & Benchmarking
This report profiles each players top performance vs. the benchmark (ie. lowest/highest from team, evaluation, league). Skills covered include linear / angular skating, use-of-speed, burst / sprint acceleration, tight / wide turns, agility, stops / delays and filtered player ratings for small area and full speed skills. Each Skill is further broken down into smaller details to help focus skill development areas.
Identify athletic strengths and weaknesses of each player, including details
Breakdown of specific skills and target metrics for each
Identify exactly how each player can develop their skills
Flip between practice vs. game performance for each player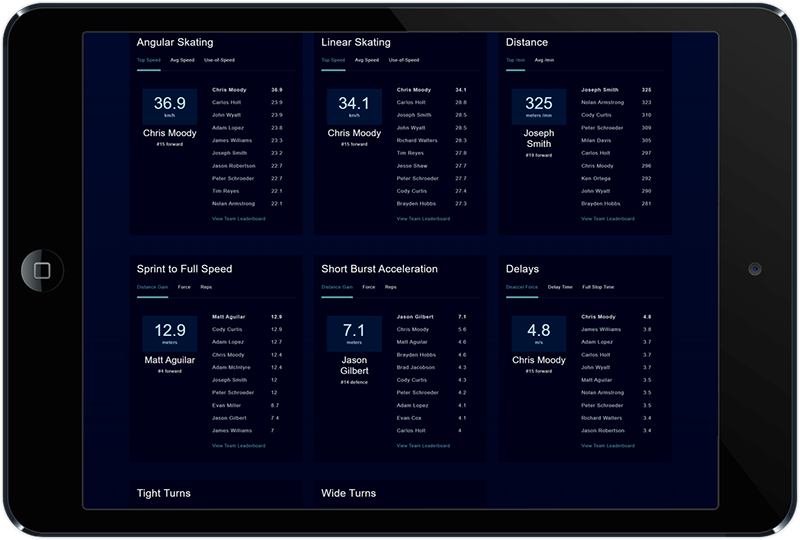 Top-10 Performance Leaderboards
A leaderboard list of 23 individual metrics covering the most recent 5 events tracked for the team /or evaluation group. Categories include linear skating, angular skating, distance, sprint to full speed, short burst acceleration, delays, tight turns and wide turns.
Flip between practice vs. game performance leaderboards
Create competitive practices across a number of athletic skills
Public top-10 leaderboard links available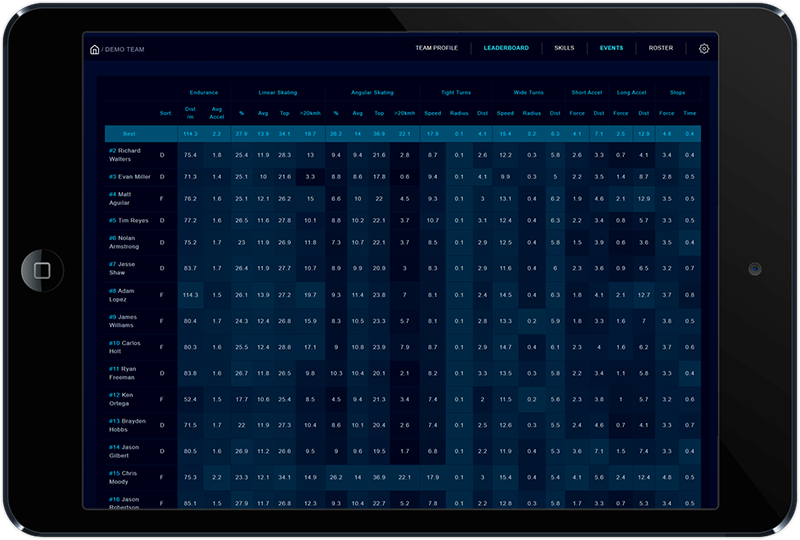 Sortable Player Evaluation Ratings
Quickly compare player performance stats across 22 unique metrics, sortable for each field. Metrics include:
Distance skated /min; best, average
Skating vs. stationary
Speed: top, average, time at speed
Puck Pursuit acceleration bursts
Sprint acceleration
Edges; High speed tight turn radius, distance gain & repetitions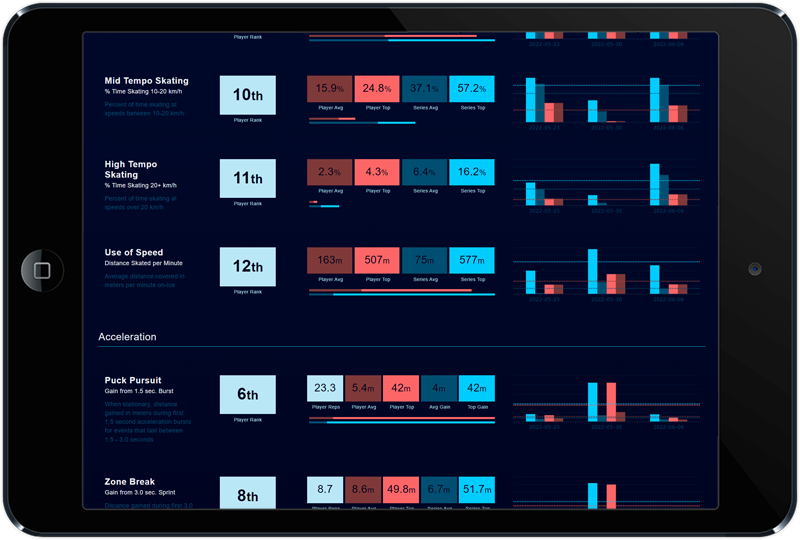 Skill Development Trend over Time
A high-level summary of key performance metrics and how team average and individual player performances changes over time. Easily flip between players to compare their average / top scores versus peer ratings. See how the team average and individual players trend across multiple events over time.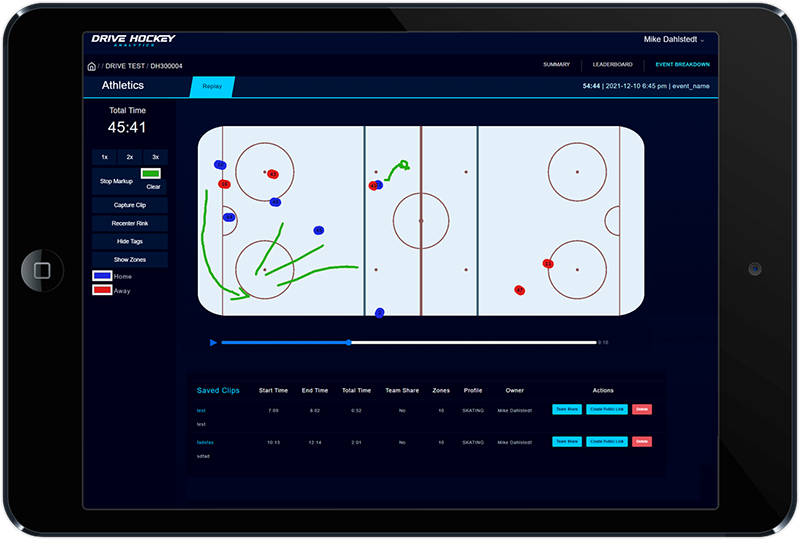 Play Review, Clipping, Markup
Replay your entire tracked event from a top-down view, or ice-level perspective. Save clips, create notes and share with a public link. Add markup to the replay to use as a teaching tool.
Show / Hide player numbers, zones and markup
2D or 3D view
Save clips and share with team or public
Review plays with team from a top-down perspective