Represent Hockey's Most Advanced Sensor Technology in your Community
Use Hockey's latest technology to offer affordable data-driven hockey testing, team evaluations and player skill analytics services in your region
Fully automated system
High earning potential with recurring income
Low initial investment and operating costs
High demand, high growth service
Turnkey, non-technical, p/t or f/t
Full training, ongoing support
Information request:
Build a High Earning Business with Recurring Income
As a ​partner, you operate your own sports business supporting teams and associations in your home region with testing, commissioning and more, both on-site and remote. Put our product innovation and international experience to your advantage! Regional partners are equipped with a license to operate exclusively within their region, becoming a key local contact for teams to access advanced hockey analytics tracking. There are a limited number of exclusive regional licenses available, fill out our info request form above for information on this limited hockey business opportunity.
Zero Franchise Fee's
No upfront franchise fees, only an initial inventory purchase is required!
Exclusive Marketing Area
Build your business with security and peace-of-mind while operating exclusively within your region.
Enjoy a Rewarding Lifestyle with Residual Income
Earn high service-based profits and build annual recurring income from your regional market, working full-time or part-time.
Sales and Technical Support
Drive Hockey's team helps you generate leads and sends regional inquiries direct to you. We provide full training, end-user technical support and a hardware warranty.
There are limited regional licenses available – join a winning team with a technology leader and build a rewarding career in sports!


With sensor technology that maps every split-second of action in hockey games, a Vancouver-based tech company could change the way people evaluate players at the developmental level.
The possibilities of Drive Hockey's technology are obviously thrilling. We're able to not only identify events, but we're able to determine what led to those events, and we can create intelligent reports for players and coaches … it's very helpful, particularly for the development process.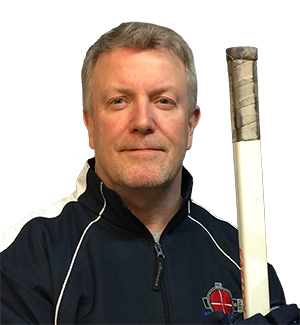 "Being a pioneer of on ice performance testing, first with Excel Hockey in 1996 and later with Next Testing in 2005, Drive Hockey has taken on ice performance & data tracking to another level that will unquestionably launch a new era of analytics."
Ron Johnson
CEO of Elite Hockey Science & NHL Skills Consultant