Advanced Sensor Technology & AI Data Processing System Built Specifically for Hockey
Over 3,000 data points per second captured in real-time using precision sensors. Sensor data is processed using advanced AI models that identify specific skills performed by players and how the player uses them in game situations. Skills are broken down into more detailed, measurable attributes and benchmarked against top performers so that users can identify exactly how they can improve their unique game.
A NEW LEVEL OF HOCKEY ANALYTICS
3,000+
Data points /sec.
Bring a new level of Hockey IQ and competitive edge to your association using the latest sensor and AI technology
"Analytics provide another set of eyes that are unbiased and provide truth through numbers."
– Paul Maclean, Toronto Maple Leafs Assistant Coach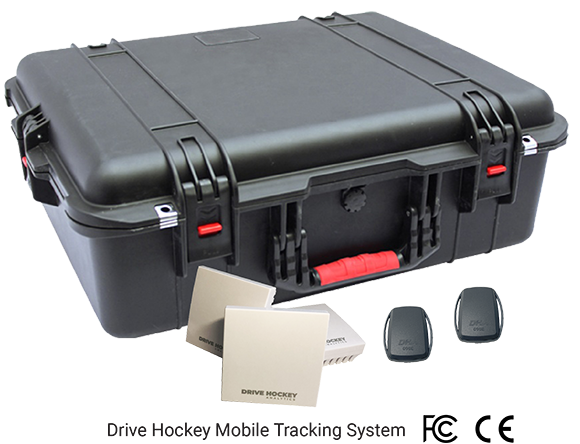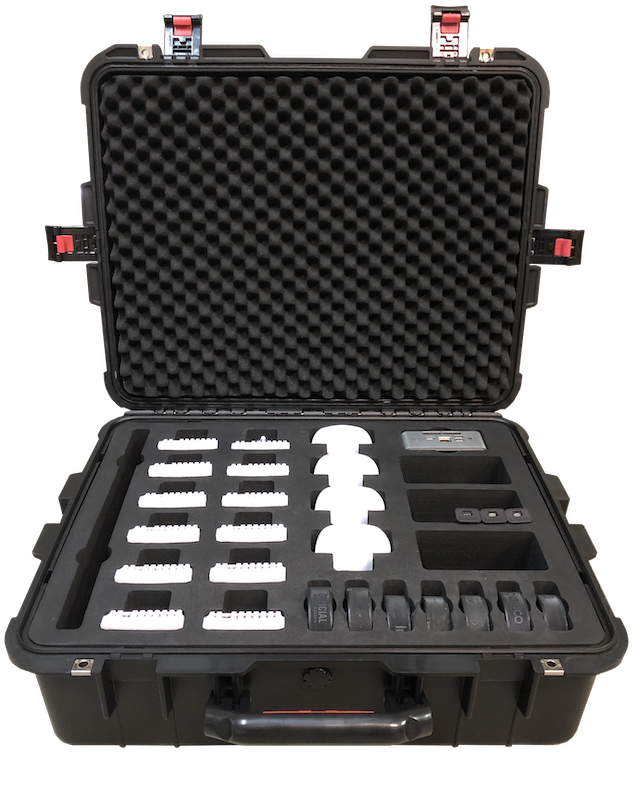 Mobile Tracking System
Single team athlete and stats tracking system designed for easy use and performance. System includes 16 arena anchors, 3 gateways, 1 edge device, 5 sets of arena calibration stickers, a multi-device charger, cables and a hard case. 1 year repair or replace warranty on all hardware. System components are not exactly as shown in picture.
15 min setup time at measured rinks
Single team tracking
Operator control by tablet or laptop
Offline tracking capable
Rechargeable battery power supply
Micro-USB plugin power
Mobile, lockable hard case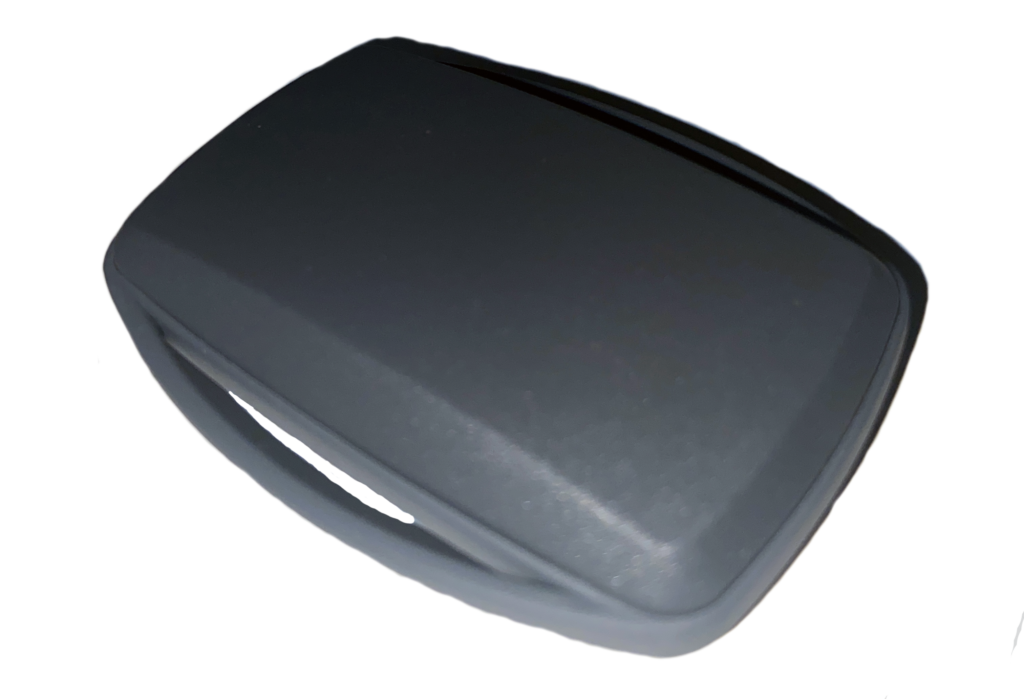 Player Tracking Sensor
Straps to the shoulder pads to collect player skating, athletic and positional performance data in real-time. Data types include speed, endurance, edge work, acceleration, tactical play, positioning, shifts, time-on-ice, positioning, defensive angling and more. The shown Universal 100 model is recharged using a standard micro-usb cable. 1 year repair or replace warranty on all hardware. Includes a shoulder pad strap and charging cable.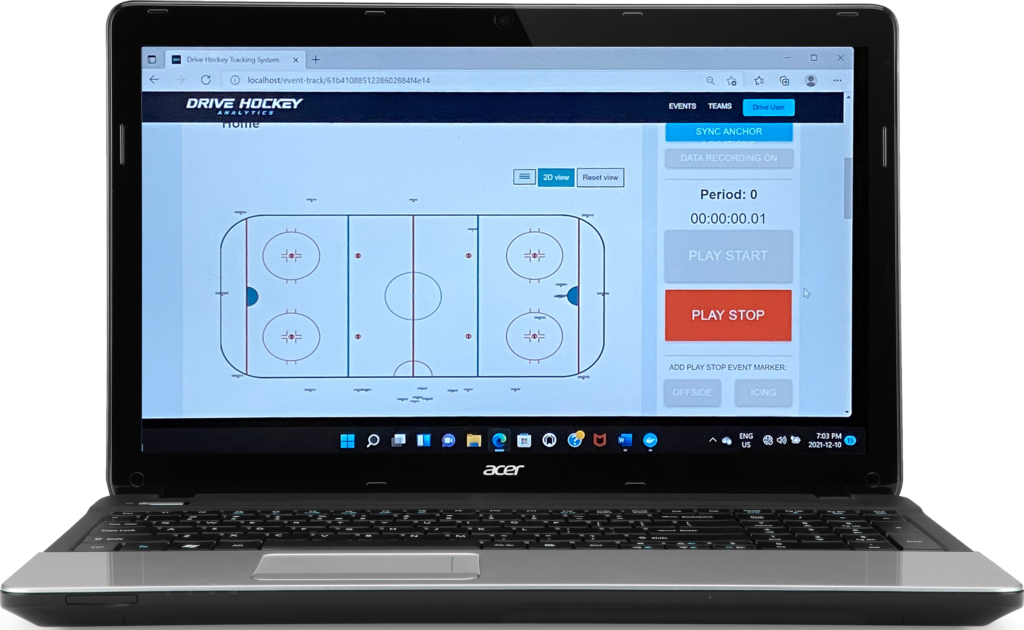 Tracking System License
System license includes multi-team access for tracking practices or games, AI-data processing, team access to analytic reports and extended support. Player access to analytic reports available to individual parent / players 30-days free and beyond for a nominal fee, billed direct.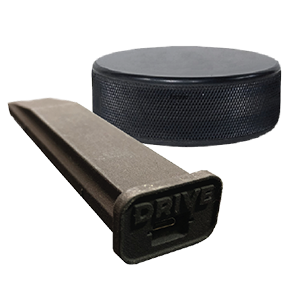 Trackable Puck & Stick Tag (Coming Soon)
Currently in R&D, our patent-pending stick tag and trackable puck adds on powerful analytic capabilities to our existing player tracking system
---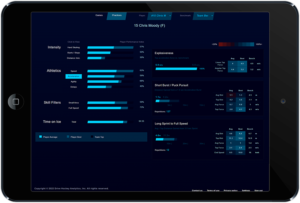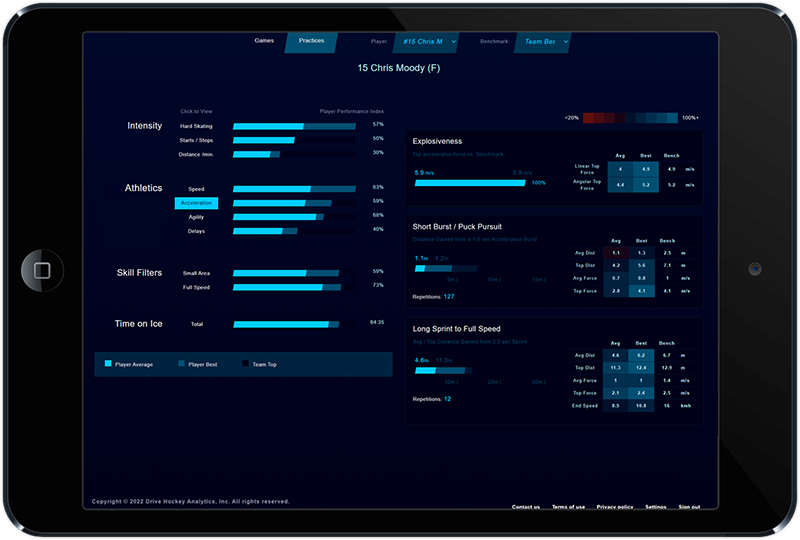 Analytic Report Access
Access analytic reports after each event. We provide analytics access for different users:
Team / Association: Season access to each tracked event included for 5 users
Player / Parent: 1 month access for players / parents after each event (optional extended access)
Scouts / Recruiters: Contact us
Pre-Orders Now Available
Limited systems available – Order a Drive Hockey Tracking System and Player Tags now while supplies last, or pre-order for our next production run.
Submit your info for pricing